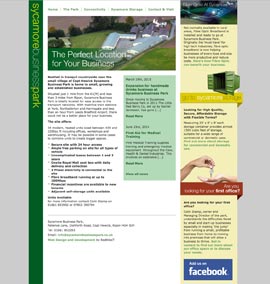 Sycamore Business Park
We're proud to announce that we have been chosen to maintain Sycamore Business Park's website. We currently have an office on the Park, and quickly realised that the site had not been updated for some time.
We took over maintenance of the site, and immediately contacted all of the Park's tenants in order to update their details on the website.
See the site at www.sycamorebusinesspark.co.uk